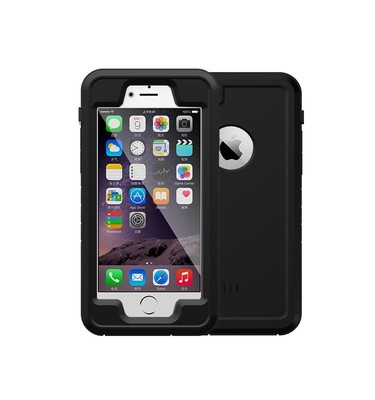 Click here to see similar items on eBay, and to buy.
HOME ABOUT US RETURNS TERMS CONTACT US Categories Hike Bike Run Other GET IN TOUCHDronfield, Derbyshire,
England Polaris VENTURA WATERPROOF MILITARY LEVEL SHOCKPROOF CASE FOR IPHONE 6/6S, Black DescriptionThe Ventura waterproof and drop protection cases have been designed to meet everything the elements can throw at your phone while you are out in the wilds. mountain biking, fell running, canoeing, skiing the list is endless. This not only allows you to take your phone with you on every adventure but actually use it without fear of water damage or breakage.
Designed to meet the following standards;
Water and dust ingress; IP68 (3 metres) https://en.wikipedia.org/wiki/IP_Code
Drop Protection (US Military Standard – 2 meters); MIL-STD-810G https://en.wikipedia.org/wiki/MIL-STD-810
The case is made from Polycarbonate and the screen protector from TPU Thermoplastic polyurethane
the combination give you an almost bomb proof case ready for anything.
To mount your phone in the case;
1. Check the seal in the rear of the case is clean and dust free.
2. Place the phone, back down in the rear half of the case and place the transparent half over the top.
3. Makes sure the two halves are aligned
4. Then firmly snap the two halves together starting at one corner and moving around the case until completely fastened.
5. Now check that all of the charger and ear-piece covers are firmly in place.
Periodically remove the phone from the case and check its still waterproof by snapping the two halves back together with NO phone inside.Gently submerge in a few centimetres of water and leave there for a few minutes. Before you open it check for water inside the case.
Warning: Constant opening and closing of the ear and charging ports will cause wear on the rubber seals so for extended performance try using a QI (wireless charger) and Bluetooth headphones. PaymentDeliveryReturnsTermsAbout usYour order will normally be dispatched within 3-5 working days after clearance of your payment. However, for more accurate delivery information, please refer to the listing's delivery estimate. If there is any delay we will endeavour to contact you. About UsHBR Outdoors Ltd was established in 2010 and is based in Dronfield, Derbyshire just on the edge of the Peak District.We are an online retailer of sports and outdoor products and our aim is to provide customers with an easy to use accessible way to fulfil all your sports and outdoor needs from our online store.T&C'sTerms of SaleBy placing an order you are offering to purchase a product on and subject to the following terms and conditions:
1. All orders are subject to availability and confirmation of the order price.
2. Dispatch times may vary according to availability and any guarantees or representations made as to delivery times are limited to mainland UK and subject to any delays resulting from postal delays or force.
3. In order to contract with HBR Outdoors you must be over 18 years of age and possess a valid credit or debit card issued by a bank acceptable to us.
4. HBR Outdoors retains the right to refuse any request made by you.
5. If your order is accepted we will inform you by email and we will confirm the identity of the party which you have contracted with. This will usually be HBR Outdoors or may in some cases be a third party. Where a contract is made with a third party HBR Outdoors is not acting as either agent or principal and the contract is made between yourself and that third party and will be subject to the terms of sale which they supply you.
6. When placing an order you undertake that all details you provide to us are true and accurate, that you are an authorised user of the credit or debit card used to place your order and that there are sufficient funds to cover the cost of the goods.
7. The cost of foreign products and services may fluctuate.
8. All prices advertised are subject to such changes.Returns PolicyWe are happy to exchange any item purchased up to 30 days after the original order has been placed and refunds up to 14 days after the original order.All returned items must be unused and sent back with all the original sales tags attached, in their original packaging. We cannot accept returned items that have been used or not in a re-saleable condition, unless the item has prematurely failed or deemed to be defective.All returned items must be received with a completed returns form or a copy of the original sales invoice and an accompanying note advising the reason for return and whether an exchange or refund is required.When sending items to us, please ensure you obtain a proof of postage as this may be required if the item is lost in transit back to Hike Bike and Ride.Our preferred method of payment is Paypal but we can also accept payments by Debit/Credit Card, personal cheque or bankers draft.Please be aware that if you intend to use a personal cheque, your order will not be shipped until this payment has cleared.We can also accept cash on collection but as we are an online company without a store front, this can only be by prior arrangement..Copyright 2016 HBR Outdoors Ltd.All Rights Reserved. Design by i-Quall
Click here to buy, and to see similar items on eBay
---
Category: Mobile Phones and Communication:Mobile Phone Accessories:Cases, Covers and Skins
Location: Dronfield